Legacy Liberation Coaching
Your child feels your feelings.
Your child mirrors your patterns.
Your child believes your thoughts.
Your child absorbs your beliefs.
I've been there. I am a mom of a neurodivergent child. I struggled with raising my voice. I fought with overwhelm, busyness, people-pleasing, self-doubt, worry, self-worth, and anxiety.
I adore my child, but normal parenting skills were not enough. I couldn't get through to him. I needed help with emotional regulation and understanding his needs.
That is why I help moms of neurodivergent kids create a Love Legacy with their spirited child.

Mama, you deserve to have a deeply connected relationship with your unique child.
You deserve joy.
You deserve to be your own unique soul-expression of mental, emotional, spiritual, and physical health and wellness.
You deserve full expression as an empowered woman embracing every dynamic role in her life including motherhood.

Your joy builds connection and love in your personal, family, and professional life. Are you ready to embrace that power?
It's time to deepen your Love.
Love your life. Love your children. Love your work. And most importantly, Love Yourself.
Be empowered to enrich and harmonize your personal, family, and professional life to make your unique soul-led impact: your Love Legacy.
Coaching Results To Expect:

Reclaim pre-motherhood aspects of you: Access realms of yourself you've forgotten.

Excavate your essence and your joy; clarify your identity and what matters to you.

Address and remove blocks preventing your life vision from coming to fruition.

Learn skills to support you in successfully being a mom of a neurodivergent kid.

Align the actions and commitments in your life with your clarified vision and the skills you learned.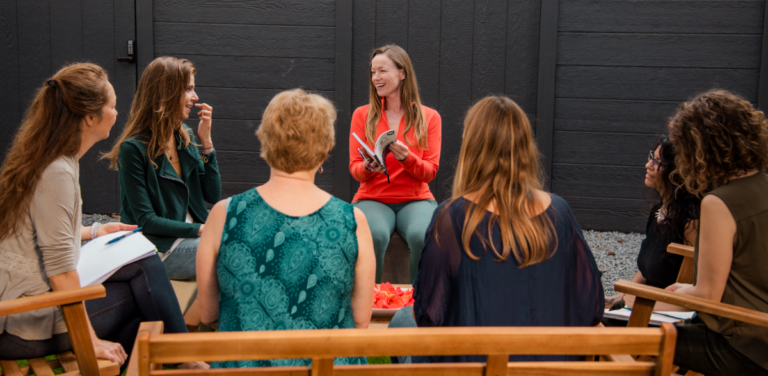 Now is when you Liberate Your Love Legacy with your neurodivergent child.
Andrea Luzon mentors mothers ready to live their legacy now.
She is a Kansas City life coach for women ready to rediscover and embrace their Love Legacy on their motherhood journey.
Choose expert 1-on-1 empowerment coaching to help you align your actions with the Love Legacy inside you. Shift from impossible to possible with your special child.
Learn how to embrace life with your child who struggles with "disorder symptoms" like outbursts, panic attacks, obstinance, overwhelm, inattention, hyperactivity, isolation, fidgeting, impulsivity, emotional dysregulation, impatience, interrupting, and/or misunderstanding social cues.
Retrain your mind, body, and spirit to Love Your Life through spiritual psychology, transformational leadership, conscious parenting, and energy healing.
Experience a 12-week process called the Legacy Liberation Framework combining these expert modalities.
The world needs
YOU fully expressed 
in your Love Legacy.
___________________________________
Legacy Liberation Framework:
Liberating your Love Legacy is about loving, trusting, and choosing yourself first so that you can pour into your life with passion, purpose and power.
Ignite the legacy waiting inside you by experiencing 3 Pillars of awakening.
Pillar of Self Love: Awaken Your Innate Wholeness, Release Burdens, and Learn to Self Soothe.
Pillar of Self Trust: Connect with Your Innate Worthiness, Enhance Your Emotional Intelligence, and Unlock Your Intuition.
Pillar of Self Choice: Embrace Your Innate Internal Wisdom, Practice Your Freedom to Express, and Expand Your Impact.
Love Leg·a·cy /ləvˈleɡəsē/
noun: the imprint you make on hearts and minds through your presence, words and deeds
___________________________________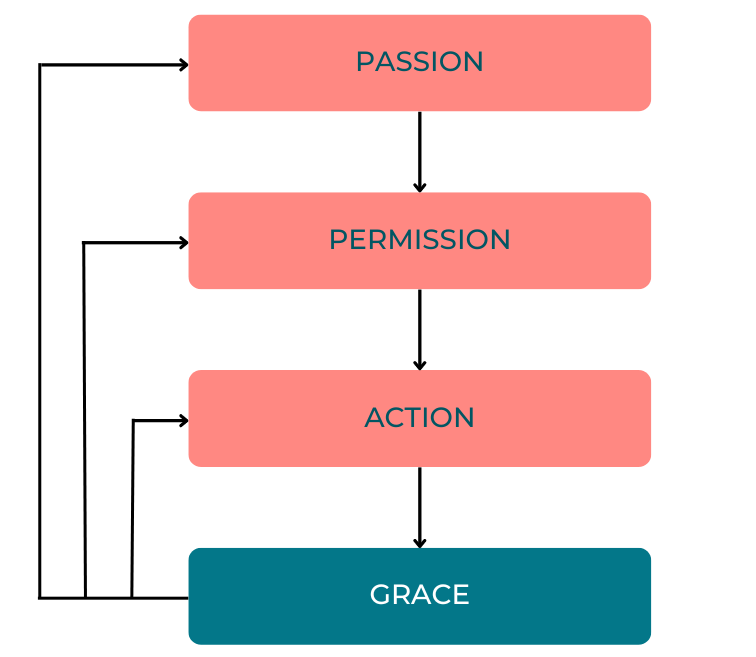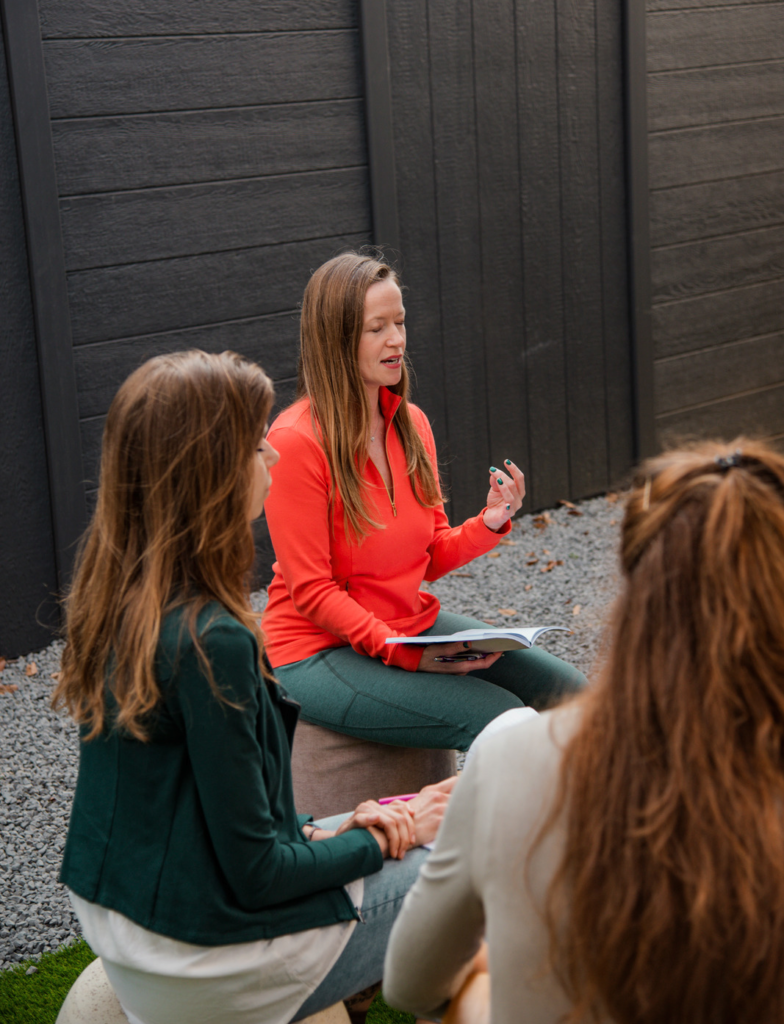 Passion and Permission are a dance. They interact and fuel you to live your Sacred Purpose. It is never too late to discover your passion. It is the very thing you were created to express and explore. You have a calling, and when you pursue it, truly amazing things happen. This work will clarify your passion.
Permission is a 2-step process of witnessing and honoring your desires and blocks.
1) Release and 2) Embrace help you truly feel your vision. Through this special guided work, you will open yourself up to living your Divine Expression and loving your life from the inside out.
You are a unique being with a distinct calling and life path. Action helps you clarify your intuition and fully express your calling. The Creativity Formula will help you align your flow state with your actions so that you become a master of Confidence-in-Action.
Grace is "allowing what is" without judgment. Grace is focusing on the Innate Divinity you express and embody. This work helps you practice grace and place it back in the driver's seat of your life. Learn to give yourself grace as you experience life's ebb and flow.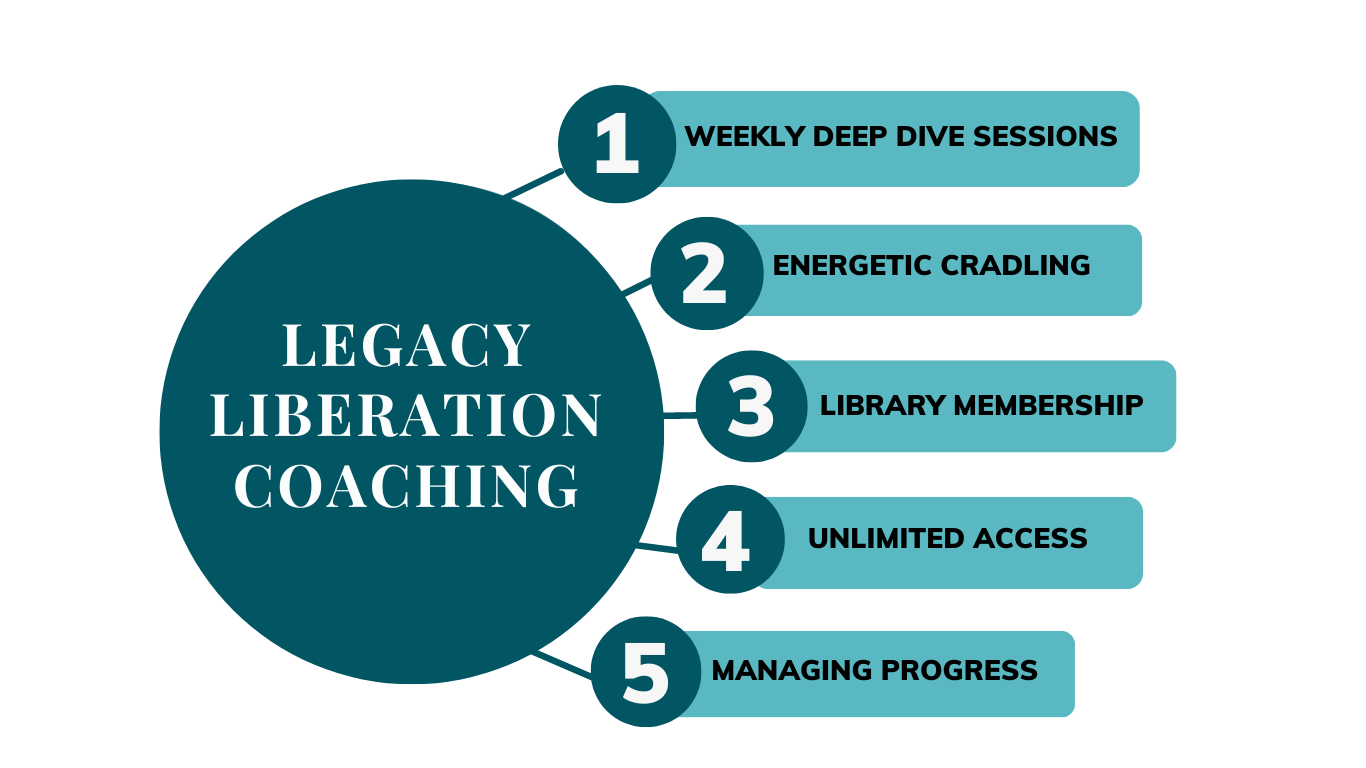 WEEKLY DEEP DIVE SESSIONS
Live Weekly Deep Dive Sessions with Andrea, 1 Hour Each, Video Calls or In-Person
ENERGETIC CRADLING
Optional Once-Monthly Mind/Body Connection Sessions (Remote or In-Person) with Andrea
DEEP DIVE LIBRARY
Recorded Workshops & Guided Meditations Library For Daily Alignment
UNLIMITED ACCESS
Coaching Support with Andrea through Voxer App in between Coaching Calls
MANAGING PROGRESS
Assessments, Additional Journal Prompts, and Deep Dive Introspective Exercises To Manage Progress
Personal 
Transformation is 
Sacred Ground.
___________________________________
LEGACY LIBERATION
COACHING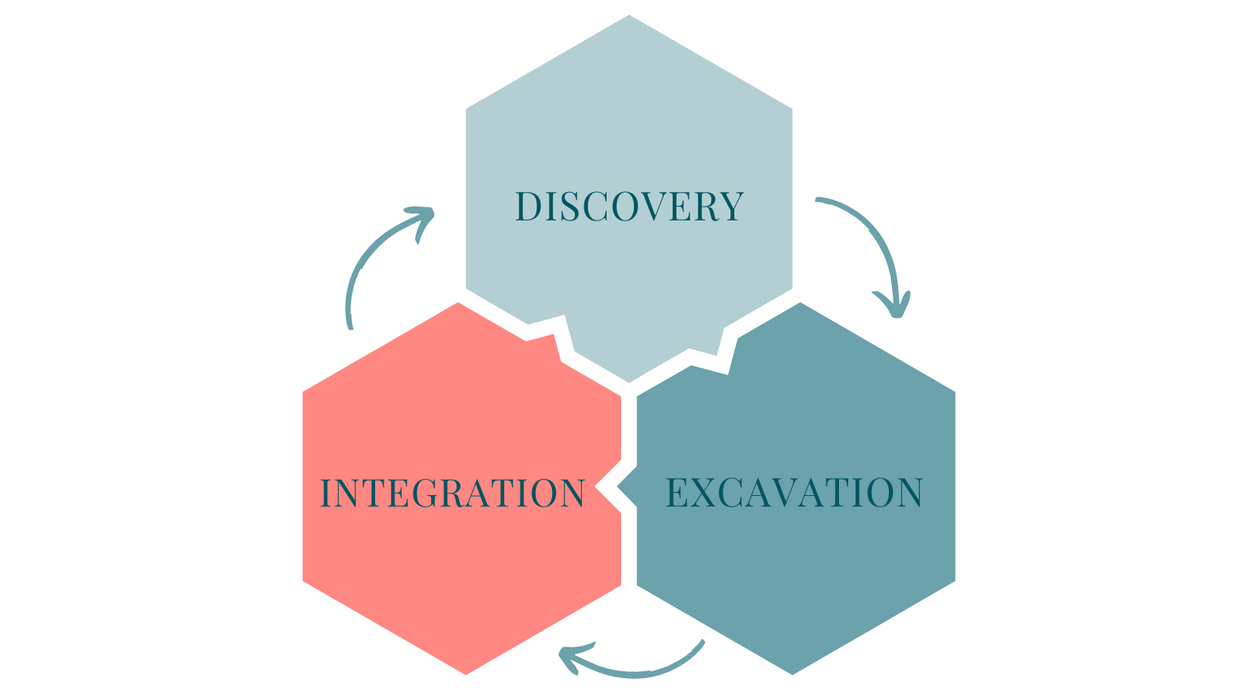 Awaken your vision and goals through clarity, play and diving into yourself with a mentor.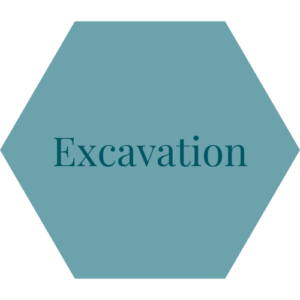 Witness and release your blocks. Free your dreams from bondage.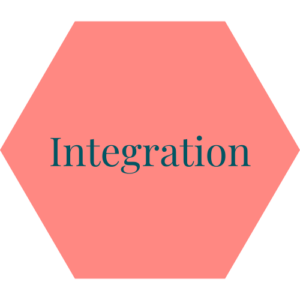 Act, reflect, accept and celebrate to expand and solidify your growth.
Our mission is to create personal transformation on a global scale
and make it financially accessible to those who hear the call.
We are offering new members a first-time-ever investment of 1/3 the industry standard. Payment plans are available.
An investment in yourself today is an investment in the future of humanity: yourself, your relationships, your impact on the world.
Join the Legacy Liberation movement transforming the world by reclaiming self-love, self-trust, and self-choice.
Andrea helped me stop taking my kids' behavior personally. She helped me calm down, feel my emotions, stop yelling, and appreciate my kid's uniqueness. Instead of reacting to the behavior, now I help my son feel seen and appreciated. Andrea helped me feel closer to myself, my kids and my husband. Now, she is helping me make my personal dreams come true.
Over the last few months, Andrea has helped me rediscover the woman I'm TRULY meant to be in this life! She has been the guiding light in my transformative journey toward self-discovery and I would not be where I am today without her! What sets Andrea apart is her ability to create a safe and nurturing space for her clients.
Andrea is extremely insightful and patient. I love how she is able to help me pinpoint information in my own life to help propel me forward. Andrea is a great listener and confidante!
Andrea is the absolute best supporter I have in my life. I can always count on her to be present, to listen, and interpret my needs better than I can. She has an endless amount of patience and I never feel judged by her. I can't begin to list the ways she has improved my life by improving the way I see myself and by learning to love and accept myself just the way I am!
I have had the incredible privilege of working with Andrea as my life coach. She is truly special. Andrea's coaching style is both empowering and compassionate. She has an innate ability to listen actively and understand my challenges, dreams, and aspirations. Her thoughtful questions and insightful reflections have helped me gain clarity in my personal development, career goals, and relationships. She has been there to guide me every step of the way.
I love how gentle and yet firm Andrea is as a supportive leader. She brings enthusiasm and a lighthearted approach to every session. I always feel energized and inspired after working with her. When we started, I was still in deep grief and experiencing difficulty managing my self-care. I felt stagnant and didn't have a lot of energy. Now, I feel more open, connected, energetic, and confident in my ability to make choices that serve me. She helped me remember that I can do "hard" things.
I am so grateful to have Andrea in my life! She showed up for me in a way that no one else has done before. I loved meeting every week. She listened. She helped me achieve my goals. She held me accountable. She understands me. She does not judge me, which is why I could really open up to her. She is AMAZING. Everyone deserves this kind of support and guidance in their life!
Prior to meeting Andrea, I was unmotivated, depressed, and disorganized. I needed help with my control and will. Working with Andrea, I enjoy the difference in perspective. I like the second opinion and advocacy towards my success. She helped me get organized and take action.
Before I met Andrea, I was all over the place!! I wasn't seeing results in my life. I felt lost, I felt scared, and I felt alone. Without her, I honestly do not know where I would be mentally and spiritually. Within the last 8 months, she has really helped me rediscover the woman I am meant to be in this world. I have completely done a 180 in my life. I wish I had found her sooner, but grateful to have her in my life now! She is AMAZING.
Andrea made me feel at ease. Her work led me to a deeper understanding of myself and my energy. She is amazingly intuitive as an energy healer and coach. Andrea genuinely desires to help and heal others and it shows in her sensitivity and kindness!
Andrea is an incredibly wise, intuitive and strong leader. In her presence I was able to slow down and connect with the deeper callings in my heart and create a grounded action plan to bring those desires to fruition. So grateful!
I love experiencing Andrea's passion. It's like hopping on a ride and experiencing the wonder of life through her eyes and her energy. Her words create profound experiences within me.
What I love most about working with Andrea is the consistency and community. Checking in together and intentionally growing together over the past nine months has really elevated my personal journey and supported my overall wellbeing. The highlights for me are moments when the healing and shifting is palpable. Sometimes it is exalted in joy and sometimes it is found in deep vulnerability and always in open/free experiences of the shared moment.
After a job layoff, Andrea helped me work through a loss of identity. She helped me uncover what I actually WANTED in life, and 2 months later I'm on my way to that dream. Truly life-changing, invaluable work. I'd recommend Andrea to anyone feeling "stuck" in any sense of the word.
I loved the encouragement and journal questions Andrea provides. I'm feeling stronger and more powerful than last year. It's a combination of deep inner work and also getting to share my heart with someone who deeply cares.